While the new staff members may not even know who they are yet.. we thought what better way to "break them in" than by hosting a staff vs players event this SATURDAY!
For those unfamiliar with the event, it's basically a huge battle between staff and the players which almost always turns into a huge Faction battle once prizes have dropped. Each member of staff has a prize in their inventory and whoever kills a staff member has their name announced in chat so that they can be jumped while they try to escape. PvP between players is
enabled
so it's always best to try and team up to take down the staff before turning on each other.
We will be hosting two rounds a few hours apart to give everyone a chance to participate in at least 1 of the events.
Staff vs Players Round 1 (early one)
Starts at 6pm UTC Saturday
Will be hosted just outside of /north
Staff vs Players Round 2
Starts at 11pm UTC Saturday
Will be hosted inside the PvP Arena
Prizes will include the following...
Store coupons
Disguises not available on the store
Faction tokens
Leaderboard points
Mob spawners
Creeper eggs
Ingame money
These should slot nicely around the scheduled KOTH events but we may reschedule KOTH's if the events overrun.
The Buycraft coupons for the players in Factions from 1st to 10th place in Season 2 have now been delivered to player's ingame mail which can be viewed by typing /mail read.

If you did not receive the coupon on your main account, make sure to check your alt(s).
There have been a few important changes since the original Season 3 announcement so I have created a PDF with a summary of the changes which you can find below.


​
To try and avoid some of the chaos when Season 3 launches, we have put up a Factions setup server for you to create, setup and manage your Factions ahead of time.
You can join this server using the address
setup.vaelox.com

The only data we will be keeping from this server will be Factions stuff, so no funny business please! Most commands that are not setup related are disabled.

The server will be online until sometime on Thursday so make sure you get things sorted well ahead of time.

As the new Season draws closer, we thought it would be appropriate to open up staff applications to help us deal with all of the impending chaos.
We don't have a set number in mind in terms of how many new helpers we would like, but as various staff members have gone MIA or completely inactive, we need to bolster our numbers as soon as we can.
We will be ideally looking for players from the less represented Factions in order to maintain a fair and diverse team.
I am happy to finally be able to bring you some much anticipated news about the next map and the launch of Season 3.
As with our Season 2 announcement, detailed information about Season 3 and its features can be seen on our PDF announcement linked below. The really important stuff is on the first couple of pages, but do try to read the whole thing
The reset is scheduled to take place Friday 31st March at 11pm UTC. We hope that this time works for most players but do express any concerns in this thread if you think it's too early / too late for your region.
Please note that all Faction data will be reset. We will try to host a temporary server sometime early next week where you can setup your Factions and invite members to try and minimise the chaos on reset.
Everything from Season 2 will be reset except for:
Purchased ranks and emotes
Any home boost or extra backpack rows
Note that mcMMO will reset this Season.
Please ask any questions or discuss any concerns in this thread.
Season 2 has now ended and any changes to the leaderboard or your Faction data will not affect anything for the end of Season winners.
Enjoy the downtime until Season 3 starts on March 31st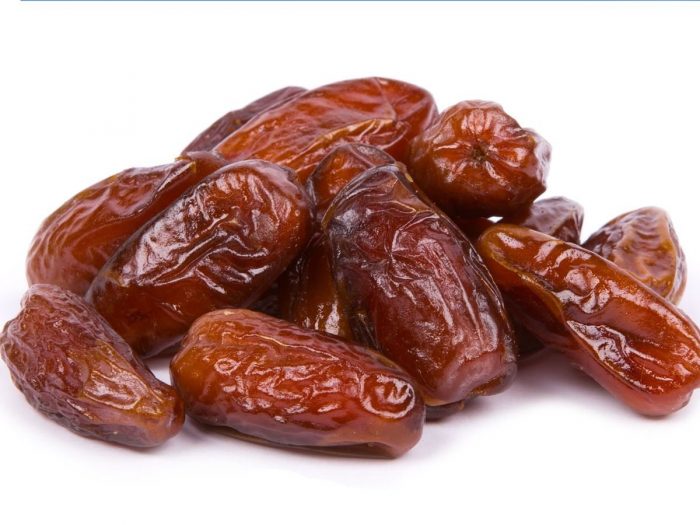 ​
This announcement will be brief but does include all of the important dates you need to know for the Season 2 → Season 3 transition.
Season 2 will end
at 6:00am UTC Monday 20th of March.
The
Season 3 announcement
with all of the usual details and changes will go live Tuesday 21st March.
Season 3 will start on Friday 31st March.
​
Thought I would take the time to give everyone an update on what is currently going on behind the scenes and what you can expect to see from us in the near feature.
Development is currently well under way for Vaelox Season 3. We are scouring the forums for suggestions and feedback on what can be improved, and will of course be implementing as many as we can next Season.
We are particularly keen to hear suggestions (and justifications) on how (or if) we should change things like the max number of players in a Faction, cannon mechanics and maximum permitted buffers.
You can expect to see powerful new Faction upgrades, terrain changes, more automated PvE events, big changes to mcMMO, disguises, quality of life changes, new economy additions, legendary items and more!
The current Season will officially end 1-2 weeks before the start of Season 3, so keep an eye on our forums and twitter for updates.
As cannoning is a very important aspect of Vaelox Factions, we want our cannoning server to be the best that it can possibly be. If a cannon works on our test server, you can be sure that it will work when you invest time into building it on the main server.
It's also evident that many other servers have different mechanics or restrictions to Vaelox, but may not provide a server for you to test on; that's where our new command comes in.
​
The new
/mechanics
feature (available only the cannon server) will let you toggle various mechanics and restrictions in all of the plots you own, so that you can test out cannons for any server that you play on.
All of the settings default to what is in place on the Factions server. You can mouseover a mechanic to see the default state and a brief description of what it does. You can toggle a mechanic by clicking on it.
​
Both our cannon and Factions server now feature advanced client anti-lag measures which include:
Entity stacking (all TNT / falling blocks will be stacked on your client to reduce lag caused by having to render and process packets for them)
Minimal packet spam
Minimal particle effects
​
We are sure there are many other weird and wonderful mechanics you would love to be able to toggle, so do let us know in the comments!
​
We are also currently investigating the best way to allow players to both upload and download their schematics.